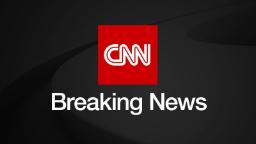 Kabul, Afghanistan
CNN
 — 

A suicide bomb attack on an education center in Kabul has killed at least 23 people, most of whom are believed to be young women, in the latest sign of the deteriorating security situation in the Afghan capital.
The explosion took place at the Kaaj education center, in a predominantly Hazara neighborhood – an ethnic minority group that has long faced oppression.
Students were taking a practice university entrance exam Friday morning at 7:30 a.m., local time (11 p.m. ET) when the blast first took place, Kabul Police Spokesman Khalid Zadran told CNN.
Abdu Ghayas Momand, a doctor from Ali Jinah Hospital, where some of the victims have been taken, said 23 people had been killed and 36 more injured.
There has been no claim of responsibility for the attack.
Since the Taliban took control of Afghanistan in August 2021, there have been multiple attacks against the Hazara community.
The Islamic State of Khorasan Province has claimed responsibility for 13 attacks against the Hazaras and been linked to three more that have killed and injured at least 700 people, according to Human Rights Watch.
"The Taliban authorities have done little to protect these communities from suicide bombings and other unlawful attacks or to provide necessary medical care and other assistance to victims and their families," the report added.
A string of attacks in Kabul have claimed dozens of lives in recent weeks.
Earlier this month, two Russian embassy employees were among six people killed in a suicide blast near the Russian embassy, and in August, an explosion at a mosque during evening prayers killed 21 people and injured 33 more.
This is a breaking news story. More to come.
Read the original article