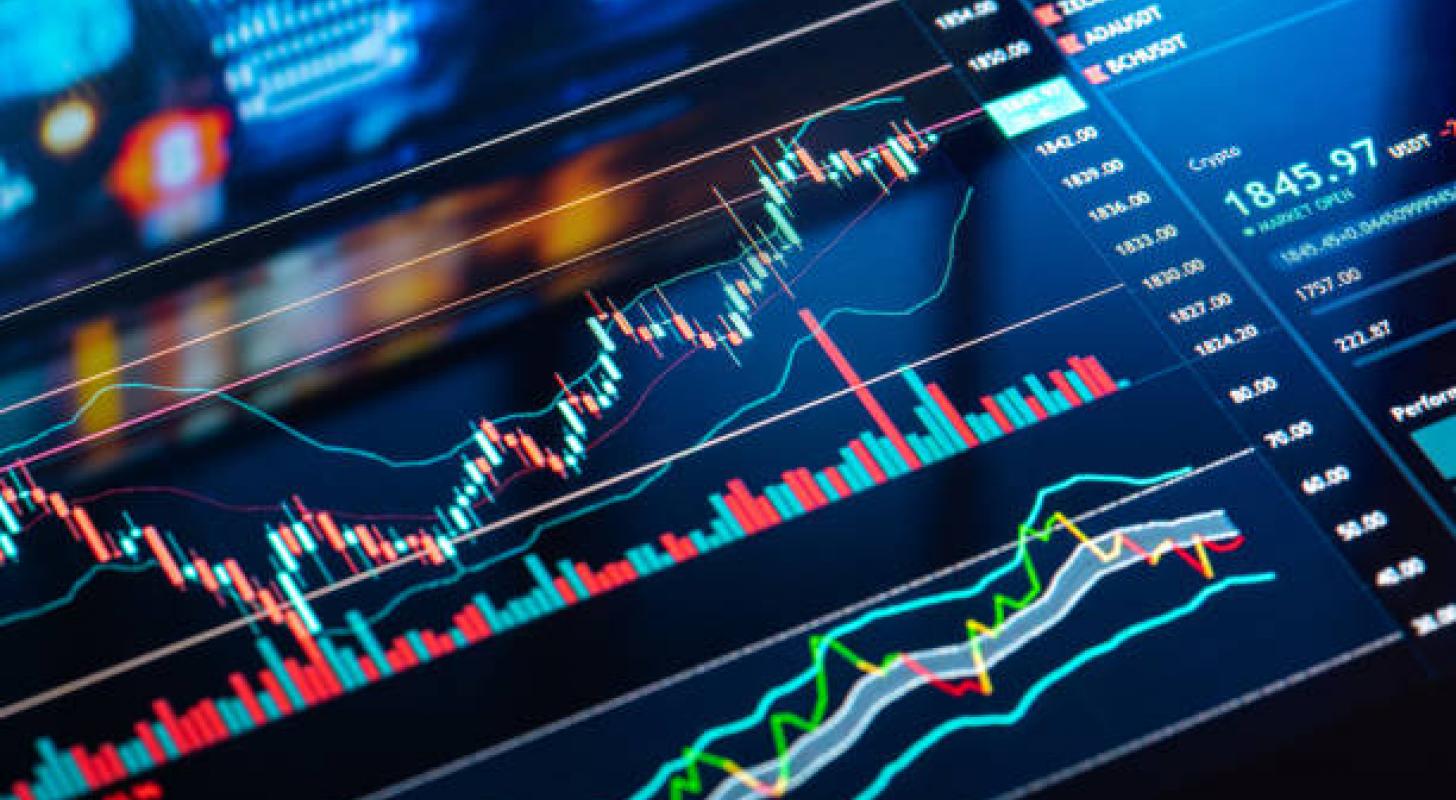 Pre-open movers
U.S. stock futures traded slightly lower in early pre-market trade on Wednesday after the Dow Jones dropped by around 40 points in the previous session. US stocks saw a major surge earlier during the week, with the S&P 500 index recording its biggest two-session rise since 2020.
The Challenger job-cut report for September is scheduled for release at 7:30 a.m. ET, while data on initial jobless claims for the latest week will be released at 8:30 a.m. ET. Jobless claims are projected to come in at 203,000 for the October 1 week compared to 193,000 in the previous week.
Federal Reserve board governor Lisa Cook and Federal Reserve Bank of Chicago President Charles Evans will speak at 1:00 p.m. ET. Federal Reserve Governor Christopher Waller is set to speak at 5:00 p.m. ET, while Federal Reserve Bank of Cleveland President Loretta Mester will speak at 6:30 p.m. ET.
Check out this: Volatility In Markets Decreases Further, Here's Why
Futures for the Dow Jones Industrial Average dropped 66 points to 30,244.00 while the Standard & Poor's 500 index futures fell 10 points to 3,784.00. Futures for the Nasdaq index fell 29.50 points to 11,594.25.
Commodities
Oil prices traded higher as Brent crude futures rose 0.3% to trade at $93.69 per barrel, while US WTI crude futures rose 0.2% to trade at $87.97 a barrel. The Energy Information Administration's weekly report on natural gas stocks in underground storage is scheduled for release at 10:30 a.m. ET.
Gold futures rose 0.3% to trade at $1,725.80 an ounce, while silver traded up 0.2% at $20.585 an ounce on Thursday.
A Peek Into Global Markets
Europe Markets
European markets were lower today. The STOXX Europe 600 Index rose 0.3%, London's FTSE 100 fell 0.1% while Spain's IBEX 35 Index rose 0.2%. The French CAC 40 Index rose 0.2%, while German DAX gained 0.4%.
The S&P Global Eurozone construction PMI rose to 45.3 in September from 44.2 in the previous month, recording contraction for the fifth straight month. The S&P Global/CIPS UK construction PMI climbed to 52.3 in September from 49.2 in the prior month.
Passenger car registrations in France surged 5.5% year-over-year to 141,142 units in September, while construction PMI rose to 49.1 in September from 48.2 a month ago. German construction PMI declined to 41.8 in September from 42.6 in August, while factory orders in Germany slipped 2.4% month-over-month in August. The S&P Global Italy construction PMI surged to 46.7 in September from 41.2 in August. Industrial production in Spain climbed 5.5% year-over-year in August

Asia-Pacific Markets
Asian markets traded mostly higher today. Japan's Nikkei 225 rose 0.7%, while Hong Kong's Hang Seng Index fell 0.42%. Australia's S&P/ASX 200 rose 0.03%, while India's BSE Sensex gained 0.6%.
The S&P Global Indian services PMI fell to 54.3 in September from August's reading of 57.2, while composite PMI fell to 55.1 from 58.2. The S&P Global Hong Kong's PMI declined to 48.0 in September from 51.2 a month ago. Australian trade surplus narrowed to a six-month low level of AUD 8.32 billion in August 2022 versus a revised AUD 8.97 billion in the prior month.
Broker Recommendation
Raymond James maintained Intercontinental Exchange, Inc. ICE with a Strong Buy and lowered the price target from $129 to $123.


Intercontinental Exchange shares fell 0.8% to close at $93.41 on Wednesday.
Check out this: Ethereum Remains Above This Major Level, Here Are Other Crypto Movers That Should Be On Your Radar Today
Breaking News
Costco Wholesale Corporation

COST

reported an 8.5% year-over-year surge in comparable sales for September. Its net sales for the retail month of September, the five weeks ended October 2, 2022, jumped 10.1% year-over-year to $21.46 billion during the month.

Hyatt Hotels Corporation

H

reported an exclusive collaboration agreement with Lindner Hotels AG, to significantly increase brand footprint in Germany and key European leisure destinations.

Ford Motor Company

F

is reportedly raising the price of its electric truck F-150 Lightning Pro for its 2023 model by close to 11%, in a bid to soften the hit from ongoing supply chain snags and decades-high inflation, Reuters reported.

Richardson Electronics, Ltd.

RELL

posted better-than-expected results for its first quarter.
Check out other breaking news here
Read the original article