Ukrainian President Volodymyr Zelenskyy will appeal to Western nations at an emergency G7 meeting on Tuesday.
Ukraine and Germany called the meeting following a wave of devastating missile attacks on Kyiv, Liviv and more than a dozen other major cities. Russian President Vladimir Putin said the attacks are revenge for the bombing of the Kerch Bridge connecting Russia and Crimea this weekend.
"They are trying to destroy us and wipe us off the face of the earth. Completely. Destroy our people who are sleeping at home in Zaporizhzhia. Kill people on their way to work in Dnipro and Kyiv," Zelenskyy said in a video address Monday.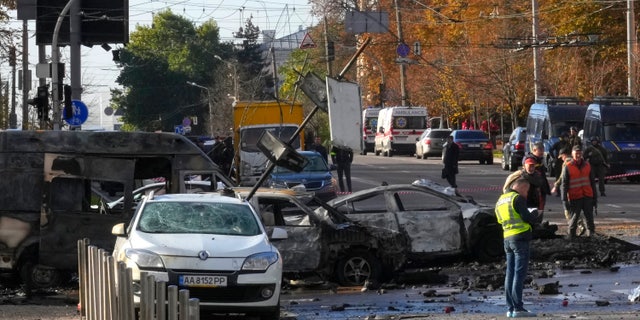 Russian Security Council deputy head Dmitry Medvedev warned that the attacks will continue until Russia has achieved the "complete dismantling" of Ukraine's "political regime."
This is a developing story. Check back soon for updates.
Read the original article