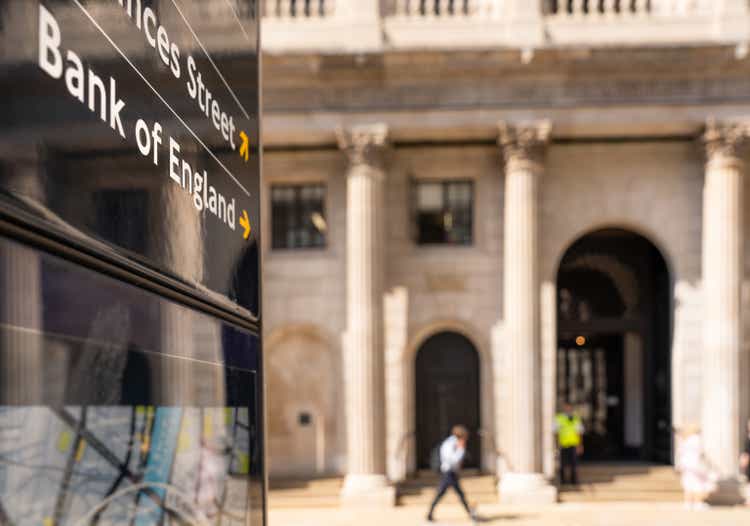 The Bank of England widened its intervention in the debt markets to include inflation-linked bonds Tuesday following a sharp rise in yields the day before.
The 10-year gilt yield dropped 7 basis points to 4.40% following the move. Pound sterling (NYSEARCA:FXB) was flat against the dollar around $1.105.
The BoE on Monday expanded the size of its bond-buying program designed to push yields lower to 10B pounds per day until Friday. It said today that 5B of that purchase power will be allocated to buy index-linked gilts, which are linked to inflation with a benchmark to the Retail Price Index.
The surge in yields on Monday was driven by index-linked gilts, with yields on 10-year inflation-linked securities soaring 64 basis points. That was a record move going back to 1992 and more than twice the rise seen in conventional 10-year gilt yields, according to Bloomberg.
The BoE also said it pause selling corporate bonds on its balance sheet acquired during its Corporate Bond Purchase Scheme QE program.
The "beginning of this week has seen a further significant repricing of UK government debt, particularly index-linked gilts," the Boe said in a statement. "Dysfunction in this market, and the prospect of self-reinforcing 'fire sale' dynamics pose a material risk to UK financial stability."
Read the original article