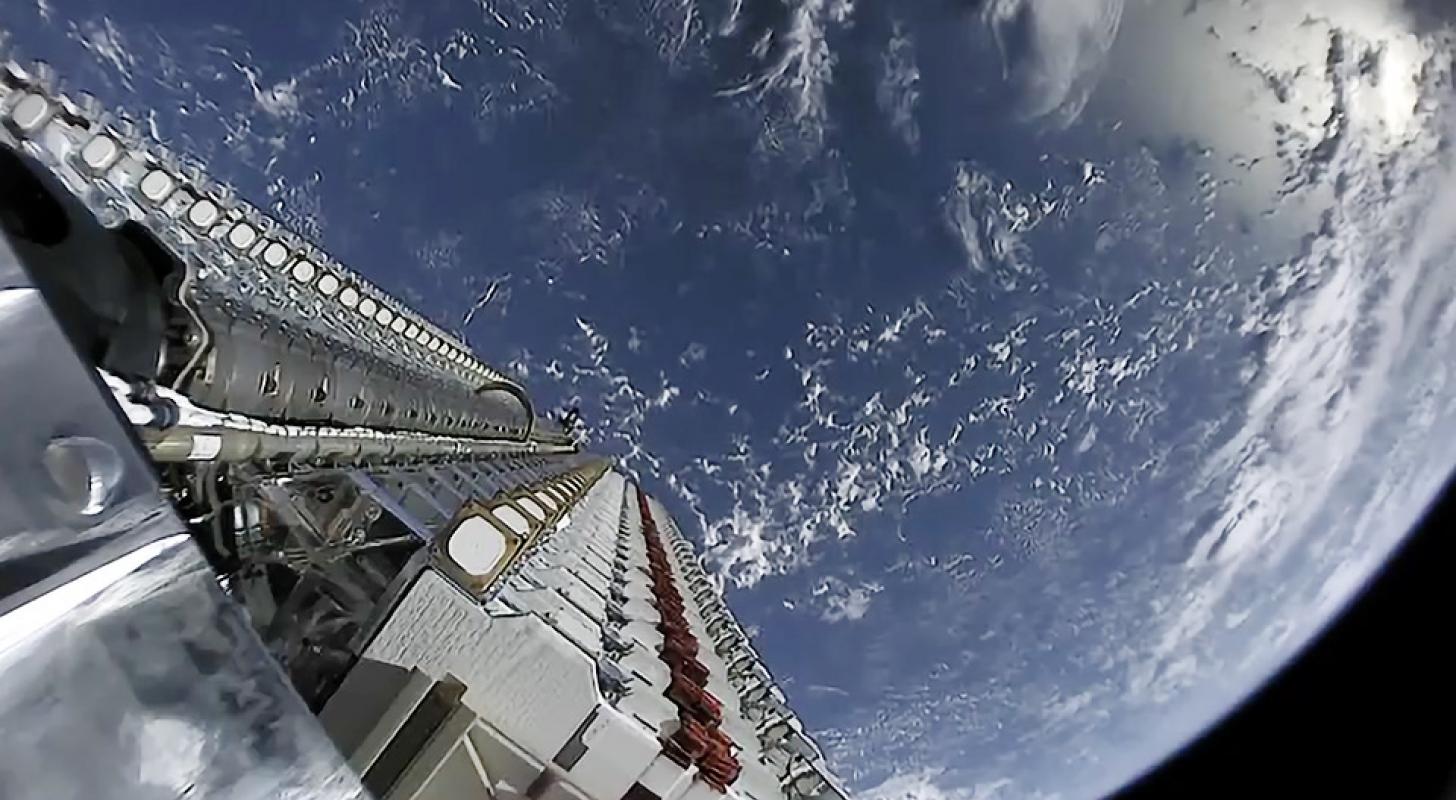 Reuters
US Lawmakers Plan Hearing On Kroger, Albertsons' $25B Merger
U.S. senators inspecting antitrust issues are set to hold a hearing on grocery chain Kroger Co's

KR

plan to acquire rival Albertsons Companies Inc

ACI

in a $25 billion deal.

Chair of the Senate Judiciary Committee antitrust panel, Democratic Senator Amy Klobuchar, and Republican Senator Mike Lee expressed serious concerns about the merger.
Amazon Fined By Russia For Failing To Remove Content About Drug Use, Suicide
Amazon.com Inc

AMZN

was handed a fine by a court in Russia for failing to remove proscribed content on Tuesday.

A Moscow court fined the Jeff Bezos-founded conglomerate 4 million rubles ($65,000) for failing to remove content related to drug use and suicide without elaborating on specifics.
US Sends Gilead's COVID-19 Antiviral To Safeguard Health Workers In Uganda Ebola Outbreak
The U.S. sent Gilead Sciences Inc's

GILD

remdesivir and Mapp Biopharmaceutical Inc's experimental Ebola antibody drug MBP134 to Uganda as a response to the Ebola outbreak.

The medicines will help safeguard healthcare workers responding to an outbreak that has infected 60 people and killed 44.
Germany's Merck Slapped With Formal French Investigation Related To Its Thyroid Drug
The French court is reportedly investigating Germany-based Merck KGaA

MKKGY

, saying the company provided misleading information regarding its thyroid drug product Levothyrox.

The ruling did not concern the new formula for the Levothyrox product but how the company provided information when changing from the old to the new formula.
Amazon Earns Another Breather As Workers Dump NY Union
Amazon.com Inc workers rejected organizing a New York state warehouse by a nearly two-to-one margin serving as another defeat to the countrywide labor union activism.

It marked Amazon workers' third rejection in forming, including at a second New York City facility and another in Alabama.

Amazon recently raised its U.S. average starting pay for front-line staff.

Michael Pachter, an analyst at Wedbush Securities, said, "If workers feel they are fairly paid, they are less likely to unionize."
Singapore Fashion Brand Lovebonito Plans First US Store In 2023, Eyes IPO
Singapore's Direct-to-Consumer retailer Lovebonito Holdings is planning to open its first U.S. brick-and-mortar store in 2023.

Love, Bonito female fashion brand is backed by investors, including Chinese buyout firm Primavera Capital Group.

"The U.S is really one of the big bet markets for us that we want to double down on," the report quoted CEO Dione Song.
Bloomberg
Celsius Faces Federal Investigations In 40 States For Suspending Crypto Withdrawals
Cryptocurrency lender Celsius Network

CEL/USD

, which declared bankruptcy earlier this year, told a U.S. bankruptcy court that it is facing several "federal investigations."

Celsius has been subject to enforcement proceedings or investigations in at least 40 states, it told the Southern District of New York.
SurveyMonkey Parent Momentive Global Shares Jump Premarket On Takeover Speculation
SurveyMonkey owner Momentive Global Inc

MNTV

explored a sale after getting takeover interest.

Momentive is working with a financial adviser.

Zendesk Inc

ZEN

agreed to buy Momentive in 2021 for nearly $4 billion in an all-stock deal.
CNBC
Rolls-Royce Chief Touts Its Debut EV As 'Most Perfect' Product; Bags Massive Orders Even Before Launch
More than 300 U.S. buyers have already put down deposits for Rolls Royce Holdings plc's

RYCEY

debut electric vehicle before its unveiling on October 18.

Rolls-Royce CEO Torsten Muller-Otvos told CNBC that the buyers visited the company's headquarters in Goodwood, England, over the past two weeks to get a sneak peek at the Spectre, which had a starting price tag of $413,000.

"Spectre is the most perfect product that Rolls Royce has ever produced," Muller-Otvos said.
Target Stores To Sell Caraway's Kitchenware Products
Target Corp

TGT

will sell kitchenware and home goods brand Caraway's products in 350 stores starting this week.

New York-based Caraway is a direct-to-consumer company whose goods are already available on Target's website.

The latest move to sell products in Target's brick-and-mortar stores is expected to widen the customer base and drive growth.
Financial Times
Amazon Braces For UK's Insurance Market With Latest Offering
Amazon.com Inc launched a portal for buying insurance in the U.K., challenging veteran price comparison sites.

Amazon launched a home insurance comparison service a week after Apple Inc announced new high-yield savings account with Goldman Sachs Group Inc

GS

.
Benzinga
SpaceX Launches' Starlink Aviation' For In-Flight Connectivity, Elon Musk Says It'll Feel Like 'Accessing Internet At Home'
Elon Musk-owned SpaceX's Starlink has launched a new service allowing air travelers to stay connected while on a flight.

Starlink announced "Starlink Aviation," which, according to the company, will provide high-speed, low-latency, in-flight internet with connectivity across the globe.

The service will deliver up to 350 Mbps to each plane, allowing all passengers to access streaming-capable internet at the same time, Starlink said.
Netflix' Seriously Exploring' Cloud Gaming Space As It Launches Another Studio
Netflix Inc

NFLX

plans to dive deep into gaming and is considering its cloud gaming platform.

At the TechCrunch Disrupt conference on Tuesday, the company's VP of games, Mike Verdu, said that the streaming giant is "seriously exploring a cloud gaming offering so that we can reach members on TVs and PCs."
As Apple Refreshes iPad Models, 4K TV Ahead Of Holiday Season, Analysts Weigh In On Pricing And Features
Apple Inc

AAPL

decided to do away with a launch event and announced another batch of new hardware products on Tuesday via press releases. The launches aligned with what Bloomberg's Mark Gurman reported on Saturday.

Commenting on the launches, Loup Funds' Gene Munster noted that it had been four years since Apple updated the iPad and Pro before the holiday season. He added that these products account for about 6% of overall revenue.
Apple Cuts iPhone 14 Plus Production To Tap Demand For Premium iPhone Pro Models
Apple Inc slashed the iPhone 14 Plus production less than two weeks after its debut.

Apple has told at least one manufacturer in China to immediately halt production of iPhone 14 Plus components while its procurement team reevaluated demand for the product.

Apple had positioned the iPhone 14 Plus as a cheaper alternative to its more expensive iPhone Pro models equipped with a large screen.
Consumers Should Be Ready For Further Price Increases, Nestle's Chief Executive Says
Nestle SA's

NSRGY

NSRGF

Chief Executive Officer Mark Schneider said inflation will remain an issue in 2023.

"We are seeing huge upward pressure on energy, some agricultural commodities, and transportation costs."

Schneider said wages would add to cost pressure next year.
Aramex Snaps This Cross-border e-Commerce Enabler Platform For $265M
Aramex PJSC, a leading global provider of comprehensive logistics and transportation solutions, obtained all necessary regulatory approvals and completed the acquisition of Access USA Shipping, LLC (MyUS), a global technology-driven platform enabling cross-border e-Commerce, for an all-cash consideration of $265 million.

The acquisition will further strengthen Aramex's cross-border express business.

This transaction will likely immediately value accretive for Aramex.
CMA Orders Meta To Sell Off Giphy As The Deal Failed To Satisfy Antitrust Concerns
The Competition and Markets Authority has found that Meta Platform Inc's

META

takeover of Giphy could allow Meta to limit other social media platforms' access to GIFs, making those sites less attractive to users and less competitive.

It also found that the deal has removed Giphy as a potential challenger in the U.K. display advertising market, preventing U.K. businesses from benefiting from innovation in this market.
Infant Formula Fiasco Weighs On Abbott's Q3 Earnings, Still It Raised FY22 EPS Guidance
Abbott Laboratories

ABT

has reported Q3 FY22 adjusted EPS of $1.15, down 17.9% Y/Y, better than the consensus of $0.94.

Q3 sales of $10.4 billion decreased 4.7% on a reported basis and increased 1.3% on an organic basis, beating the consensus of $9.64 billion.

Q3 sales were negatively impacted by declines in COVID-19 testing-related sales and a manufacturing stoppage of certain infant formula products.
Read the original article