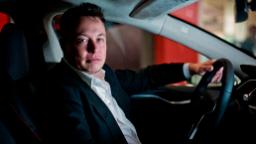 Updated 10:03 PM EDT, Thu October 27, 2022
Elon Musk built a commercial rocket company from scratch and upended the auto industry as a high-profile evangelist for electric cars.
It has made him the richest person in the world.
And on Thursday, he completed his $44 billion deal to buy Twitter, a source familiar with the deal told CNN.
The deal's closing removes a cloud of uncertainty that has hung over Twitter for much of the year. After initially agreeing to buy the company in April, Musk spent months attempting to get out of the deal, first citing concerns about the number of bots on the platform and later allegations raised by a company whistleblower. But Musk's takeover, and the immediate firings of some of its top executives, now raises a host of new questions for the future of the social media platform and the many corners of society impacted by it.
Musk, the CEO of SpaceX and Tesla, has been a risk-taker throughout his career. After making a dot-com fortune in the late 1990s and early 2000s, he bet it all on long-shot startups that have paid off.
"When something is important enough, you do it even if the odds are not in your favor," he once said.
Read the original article