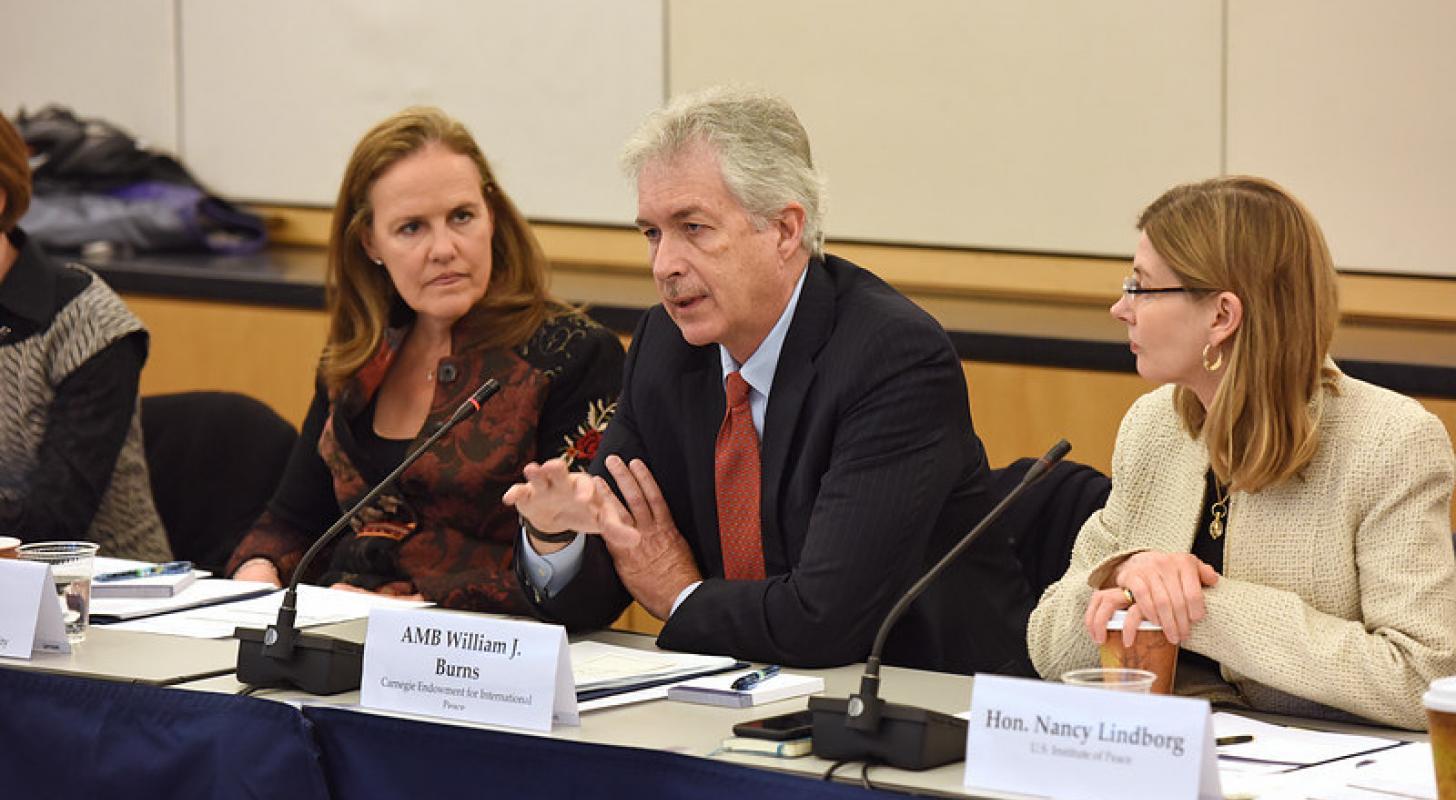 With Canadian Prime Minister Justin Trudeau announcing several new measures to assist Ukraine, the U.S. has also extended further support to President Volodymyr Zelenskyy. 
In a recent development, CIA director William J. Burns made a secret visit to Ukraine to meet Zelenskyy, CNN reports. During his trip, Burns pledged more resounding U.S. support. 
"While there, he reinforced the U.S. commitment to support Ukraine in its fight against Russian aggression, including continued intelligence sharing," CNN quoted an official saying. 
The U.S. is skeptical about Russia using a "dirty nuclear bomb." Burns told a media outlet last month that the intelligence community has not seen "any practical evidence" of an "imminent threat."
Also Read: Elon Musk, Garry Kasparov Spar Over Putin's Ukraine War: Chess Grandmaster Asks If There Will Be Russian Money In Twitter Deal
Earlier, Ukraine had accused Russia is building dirty bombs at the Zaporizhzhia Nuclear Power Station, which is currently under Russian control.
The head of Russia's nuclear, biological and chemical protection troops, Lieutenant General Igor Kirillov, responded by saying that Kyiv wanted to paint Russia as a "nuclear terrorist."
President Joe Biden has reiterated his warning to Russia against using nuclear weapons. 
Russia's Minister of Defense Sergei Shoigu raised the specter of radiological warfare during calls with western defense chiefs as he warned that Ukraine is preparing to use a "dirty bomb."
However, U.S. Secretary of State Antony Blinken rejected Shoigu's claims by saying, "the world would see through any attempt by Russia to use this allegation as a pretext for escalation," according to a readout of the call.
The Pentagon has said that the U.S. is entirely prepared to deal with a nuclear scenario with Russia.
Photo: U.S. Institute of Peace on flickr
Read the original article