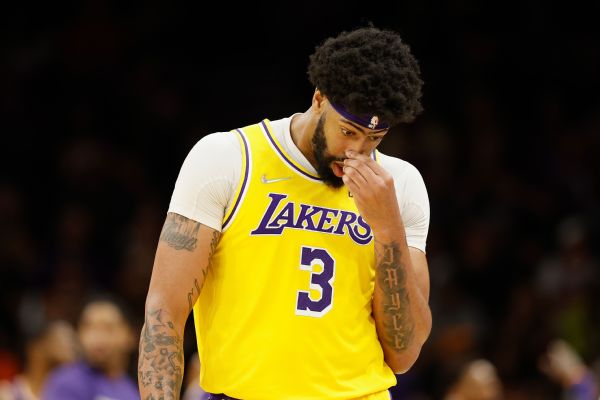 Los Angeles Lakers star big man Anthony Davis is expected to miss multiple weeks with a right foot injury, sources told ESPN's Adrian Wojnarowski and Dave McMenamin on Sunday.
There is no precise timeline for Davis' return, sources said.
Davis suffered the injury during a win over the Denver Nuggets on Friday, when he did not return after halftime. He appeared to tweak his right foot after his lower leg collided with Nikola Jokic's leg while the two were in midair near the basket in the first quarter.
He had previously been ruled out for Sunday's game against the Washington Wizards.
Read the original article