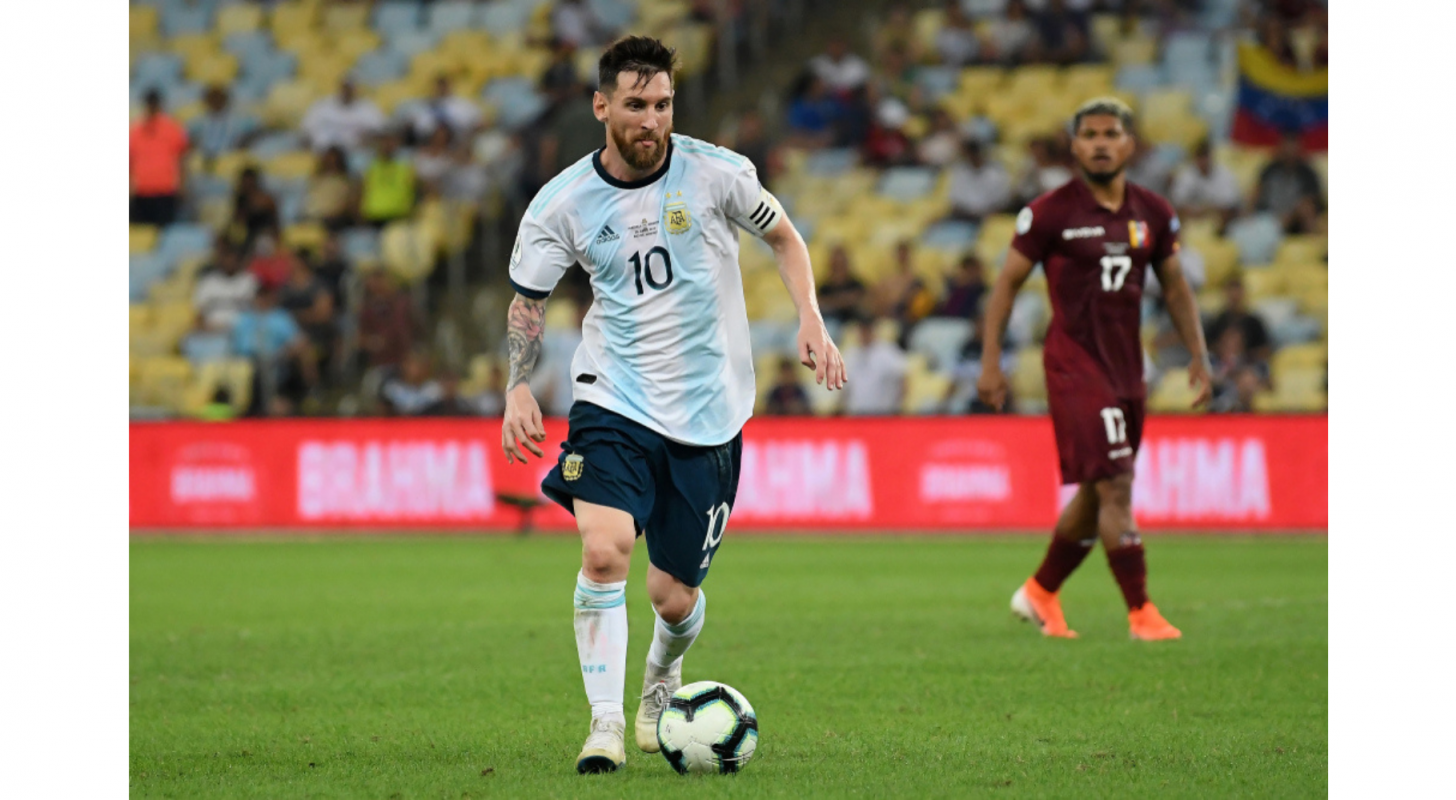 Shortly before the 2022 World Cup was to start in Qatar, it was announced beer would be banned from stadiums, a move that potentially angered key tournament sponsor Anheuser-Busch InBev BUD.
While it didn't generate the sales push it likely was hoping for, Anheuser-Bush InBev (AB InBev) may be getting good marketing, thanks to the winning country.
What Happened: Beer giant AB InBev paid an estimated $75 million to be a key sponsor for the World Cup cycle and faced the late decision that beer would not be available for sale or consumption during the global soccer tournament.
"As partners of FIFA for over three decades, we look forward to our activations of FIFA World Cup campaigns around the world to celebrate football with our consumers," an AB InBev spokesperson told Benzinga at the time. "Some or the planned stadium activations cannot move forward due to circumstances beyond our control."
Budweiser, which is owned by AB InBev, also tweeted about the news being awkward before later deleting the post.
While AB InBev may have missed out on sales at the event, the company is now throwing a massive celebration for World Cup-winning team Argentina and thanks to its past relationship with team star Lionel Messi.
Budweiser is hosting the #BringTheBud celebration throughout Argentina with limited-edition items for fans and in-person events. Included in the celebration are Fan Fests on Dec. 22 in Buenos Aires, Rosario and Cordoba featuring musical performances, exclusive collectibles and more.
"This has been an incredible journey. It's a historic moment, not just for me, but for all of Argentina," Lionel Messi said. "'The World is Yours to Take' has been a great way to tell my story to achieve this dream. I'm excited that we're able to celebrate and 'Bring Home the Buds' to all the fans that supported us."
Related Link: 5 Things You Might Not Know About Soccer Superstar Lionel Messi
Why It's Important: Sponsoring a big sporting event always comes with risks and rewards. Among the risks can be something such as the product not being able to be sold at the event.
Among the rewards is the team's star player publicly supporting your product.
Messi is one of the most recognizable players in the world and he collects more than $55 million in annual endorsements from companies that include Adidas AG-ADR ADDYY, PepsiCo PEP and Budweiser.
Budweiser previously launched a campaign that celebrated Messi's record-breaking 644 goals at Barcelona by sending a commemorative beer bottle to each of the 160 goalies Messi scored on while playing for the team.
Having Messi as a brand ambassador and the team winning the World Cup could have potentially alleviated some of the pain. The beer company could now get huge marketing strength and brand awareness within Argentina and worldwide thanks to Messi's quotes.
At the Euro 2020 soccer tournament, sponsors Coca-Cola Co KO and Heineken HEINY saw their products pushed aside by star players.
Cristiano Ronaldo removed bottles of Coca-Cola from the table at a media event, instead telling people "aqua," the Portuguese word for water.
Paul Pogba, a practicing Muslim, removed a bottle of Heineken from the table at a news conference. Pogba no longer consumes alcohol after converting to Islam in 2019.
Both these companies had their products and brands potentially damaged by star players followed by millions of people worldwide.
While Budweiser couldn't sell its products in the World Cup venues, it now has the most popular soccer player in the world at the current time and one of the top players ever cheering in its corner and celebrating its brand.
Read Next: Winning The World Cup Can Actually Give Argentina Or France A GDP Boost
Photo: Shutterstock
Read the original article