Fox News host Mark Levin blasted Democrats' and the media's attempt to "dehumanize" former President Donald Trump and his supporters on "Life, Liberty & Levin." 
"The media and Democrats and the Democrat Party and so forth, they've attempted to turn Donald Trump into a non-human," he said. "In fact, they've attempted to turn you into non-humans."
U.S. MARSHALS WERE TOLD NOT TO ARREST PROTESTERS AT SUPREME COURT JUSTICES' HOMES 'UNLESS ABSOLUTELY NECESSARY'
Levin expressed his frustration at the constant blaming of Trump and his supporters for societal issues by the Democratic Party and liberal media. 
"You and I are responsible for insurrections. You and I are responsible for racism in a White-dominate society, you and I just won't relent to accepting redistribution of wealth, massive increases in taxes, a bloated centralized government, equity over equality, transgendering our children, critical race theory," Levin said. "We just are standing in the way of progress, and Donald Trump is standing in the way of progress, too."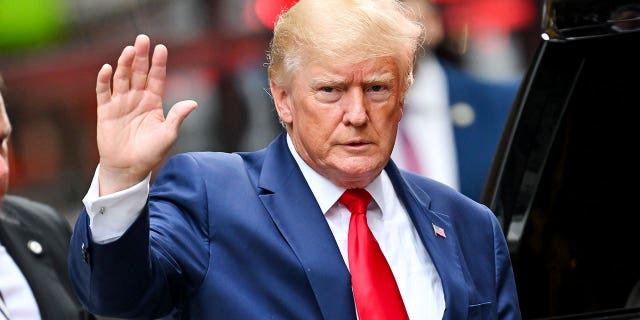 Levin continued by criticizing the government's handling of the January 6 Capitol riot, claiming that the arrest of over a thousand individuals is an "intimidation tactic" and pointed out that the U.S. attorney in Washington, D.C., allegedly refused to prosecute nearly 70% of the criminals brought to him by local police.
"They've rounded up so far a thousand people from January 6, all of whom now have the scarlet letter of some kind of criminal plea agreement or prosecution that they will wear on their foreheads for the rest of their life. The U.S. attorney in Washington, D.C. — who has refused to prosecute almost 70% of the criminals who've been brought to him by the local police chief and the police department, because in D.C., it's the U.S. attorney who does those prosecutions — has said there's at least a thousand more people they intend to round up," Levin said. 
"This is intended as an intimidation tactic, just as arresting and prosecuting people who protest in front of abortion clinics."
TRUMP SAYS DA BRAGG'S 'OBSESSION' WITH TRYING TO 'GET TRUMP' WILL 'BACKFIRE' AFTER GRAND JURY INDICTMENT
Levin noted reports that the U.S. Marshals Service was advised to refrain from arresting protesters outside the homes of Supreme Court justices. 
"We learned the other day from on high, the attorney general and the other reprobates at the Department of in-Justice, that the U.S. Marshals were basically told not to arrest and apprehend individuals who were intimidating Supreme Court justices after the Dobbs decision," Levin said.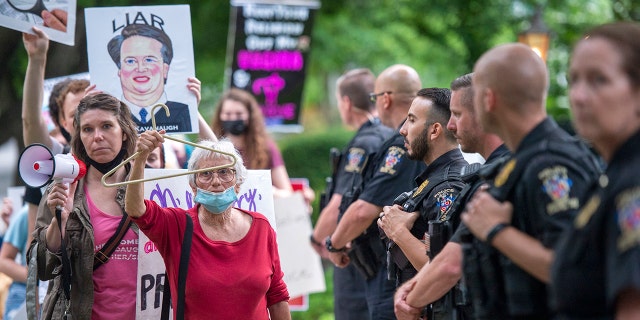 In pointing out the "two systems of justice," Levin warned: "If you don't have one system of justice, there's no system of justice — period."
Levin added: "When you lose the law, you lose your country. The Constitution doesn't matter. The criminal code is used against your opponents, it's politicized. You have the growth of a police state. That's exactly what's happening in this country."
CLICK HERE TO GET THE FOX NEWS APP
"We know who's taken us down this road — it is the Democrat Party and their media," Levin said. 
Read the original article