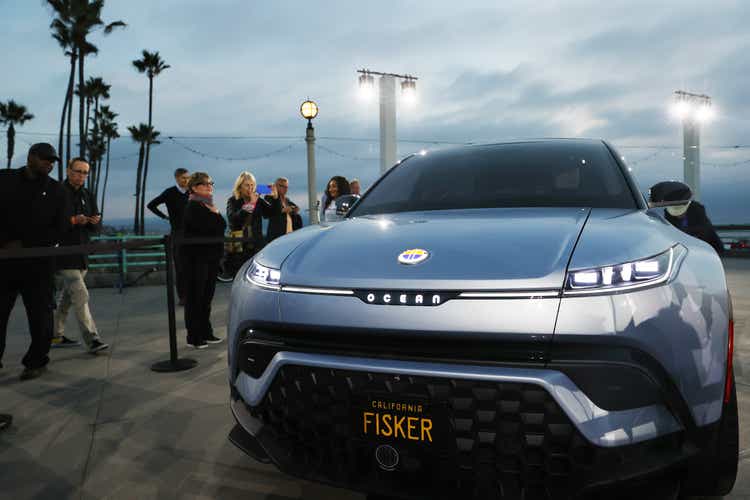 Fisker (NYSE:FSR) announced on Thursday that the all-electric Fisker Ocean Extreme has an Environmental Protection Agency estimated total range of 360 miles on standard 20′ wheels and tires to top the electric vehicle maker's previous estimates.
The company said the EPA values confirm that the Fisker Ocean Extreme, including the limited edition Fisker Ocean One, has the longest range of any new electric SUV under $200K sold in the United States today. The development follows the Fisker Ocean Extreme's recent European WLTP certification of 707 km/440 UK mile range on standard 20′ wheels and tires, which is the longest range of any electric SUV sold in Europe today.
The Fisker Ocean Extreme has also received both an EPA Certificate of Conformity and a California Air Resources Board Executive Order, approving the Fisker Ocean Extreme for sale and delivery in all 50 U.S. states and the District of Columbia.
"Delivering an EPA 360 mile range in the US and WLTP 707 km range in Europe gives our drivers what they want: a fantastic 5-passenger vehicle, and the confidence they're driving the electric SUV with the longest range available in an affordable new vehicle," stated CEO Henrik Fisker.
Fisker (FSR) deliveries are expected to begin in the United States in June.
Shares of Fisker (FSR) rose 2.07% in premarket trading to $6.41 vs. the 52-week trading range of $4.27 to $11.41.
More on Fisker
Read the original article